Library and Resident Contact Advisors – Telephony & Digital
This vacancy has now closed and is listed for reference only.
Town Hall, St Ives Road, Maidenhead , Berkshire
Full Time/Part Time/Weekends
Full Time, Part Time, Weekends & Casual positions available.
Vacancy Description
We have a number of very exciting opportunities in the Library and Resident Services Contact Teams.
Weekend and evening working is required on a rota basis. Flexibility is essential.
Grade 2 roles:
This role involves primarily working in the Contact Centre answering calls by residents to the Council and responding to resident emails and online enquiry forms. Excellent spoken and written communication skills are required as you will represent the council and may be the first and only contact customers have with the council.
The ability to multi-task is important, as well as good ICT skills.
Career development opportunities are available for those within this role who have the drive, commitment and willingness to succeed.
Grade 3 roles:
Advisors who show potential and develop their customer service skills sufficiently will have the opportunity to take up Grade 3 roles which may also include working in libraries across the Royal Borough of Windsor and Maidenhead. You may be required to single staff at times and to ensure you can get to any location in the Borough, often at short notice.
We are looking for candidates with excellent customer care skills along with an interest in books and reading. You will continue assist with a wide range of council enquiries.
The work is physical in nature and includes some housekeeping and admin duties.
Grade 4 roles:
Library and Resident Advisors who are able to demonstrate an ability to deal with escalated complex enquiries and challenging customers, who have outstanding customer care skills and who are able to support the supervisors in ensuring an excellent customer experience may have the opportunity to take up a limited number of Grade 4 senior advisor roles within the service.
For an informal discussion about any of the roles please call Angela Gallacher, Library and Resident Service Lead, on 01628 685641
Closing date: 16 December 2018
Interviews: TBC
How to apply
Please click the 'APPLY ONLINE' link below.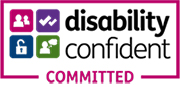 Further information on this vacancy